Final Cut Pro Bundle Package Transitions, Sound Effects, Color Grading Presets.
Final Cut Pro
---
Also Compatible With
Adobe Premiere Pro – Click Here
DaVinci Resolve – Click Here
---
This is a library of
500 + Animated Transitions – $200 Value [Updated Every Month]
30 + Sound Effect Transitions – Bonus – $50 Value
50 + Color Grading Presets – Bonus – $50 Value
Animated Title Package – Bonus
---
Benefits
Easy for beginners – applying a preset in one click.
Supports 1080p , 2K, 4K, 6K resolution..
Apply 1,2 or 3 presets at the same time to get unique design.
Easily change the duration of preset.
Doesn't require advanced skills.
Get Updates Weekly
Get 100 + More Transitions Added Monthly So You Can Stay Ahead Of Competition.
---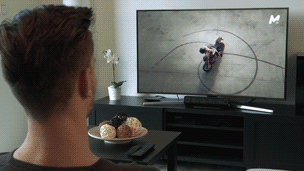 IN – DEPTH TUTORIAL INCLDUED
Verified Buyers & Customer Reviews Below
Tremendous value and VERY useful! Recommend HIGHLY!!!

John T Georgopoulos

13 Feb 2020

Excellent Product & Service!!!!!

Julio A Feliciano Jr

13 Feb 2020

They helped and assisted me with customer service strongly recommended transitions are amazing was able to get help 3 o'clock in the morning also connected to computer and then start transitions and titles less than two minutes

Very Helpful, they went above and beyond helping me install and understand the way it all works. As a new user it was very helpful in learning how to make my flow faster. Highly recommend!

Richard Nms Ramjit

10 Feb 2020

I recently bought 2 packs for Adobe Premier Pro, a transitions pack & a text animation pack - I was having issues figuring out how to download but the customer service representative took care of everything. They got on my computer and installed for me. I am very pleased with the service. I highly recommend.

I recently purchased BjK's Final Cut Pro Bundle Package Transitions, Sound Effects & Color Grading Presets. Awesome package and super pleased. Customer support has also been phenomenal! The install tutorials were easy and flawless. All my new videos are primarily comprised of BjK's transitions and effects. Thanks guys! Very happy. 😃👍🏻

Wow, that is a serious stack of great transitions and presets. Will take years to get through all of these!
Saved me hundreds. Worth every penny. Julz, TrashiiTreasure
Great customer service too.

Julian Foon Pratt

04 Feb 2020

BJK PRODUCTIONS WERE AMAZING, ESPECIALLY WHEN IT CAME TO CUSTOMER SERVICE.

Brendan McCann

04 Feb 2020

super dope presets, easy drag and drops... deff recommend anyone to use these products!!!

Stephen Live Alive

02 Feb 2020

Usually customer service is an issue with software companies; not BjK however. I've reached out to them to inquiry about other products in their arsenal and they were expeditious in their replies. Bingo! That did it all for me.

Larry V Panna Jr.

01 Feb 2020
Final Cut Pro X Transitions
Final Cut Pro Transitions
Full Customization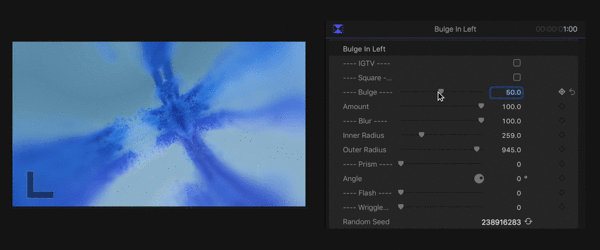 ANIMATED ZOOM TRANSITIONS




ANIMATED CAMERA SHAKE TRANSITIONS




ANIMATED DISTORTION TRANSITIONS



ANIMATED PERSPECTIVE TRANSITIONS



COLOR GRADING PRESETS (BONUS)





Easy To Use
Tutorial Included
Instant Delivery
24/7 Customer Support
Final Cut Pro X
Who Is BjK Productions?
Certified personal trainer & Film Director, Entrepreneur,  and other major brands. CEO of @BjK Productions
20,000 + Youtube Views
5,000,000,000 + Total views from editing tutorials.
Why should I download this editing tool?
"Ultimate FPX Transitions" is the easiest way to start making epic transitions. And when you're ready to ramp up production, These Transitions makes the transition effortless. You'll cut faster and more precisely with advanced editing tools, improve the look of your projects with third-party plug-ins, and easily integrate all types of video with comprehensive support for pro cameras.
P.S 100% money back guaranteed if not satisfied.
Quick Notes
All files you download are yours to keep forever.
There are no additional licensing fees. From personal videos to commercial videos, you're free to use our files with no additional fees. Even if they play during the Super Bowl.
We are constantly adding new content to the site, so the value of your trust is important.
At BjK Productions we pride ourselves on our amazing customer support. If you get stuck, shoot us an email, and we'll quickly help get you back on track.
What Are Final Cut Transitions & Effects?
Each project is neatly organized and built for speed. Simply drag and drop your files, edit and you are done.
SEBASTIAN FINAL CUT PACKAGE REVIEW
CHECK OUT OUR REVIEWS ON FACEBOOK